I'm definitely getting to the point in my life where I need to start thinking about incorporating anti-aging products into my skin care routine. I'm starting to see the fine lines develop here and there, and I need to find some products that will help take care of those, as well as prevent new ones from forming. I was recently gifted the Shaklee YOUTH® Skin Care Set to try out, and although I really haven't been able to review it long enough to see any sort of serious results, I'm going to be sharing a bit of my first impressions of these products so far. I definitely can post a more thorough review down the line once I've tested these out for a while, if that's something you guys would be interested in!
Shaklee wasn't a brand I was previously familiar with, but clearly put a lot of thought into their products. Their YOUTH® line was formulated to target all the signs of aging at the cellular level of your skin. Each product is 100% vegan and cruelty free, and is free of over 2,500 harmful chemicals and questionable ingredients.
The products I received were the Radiance C+E capsules, Youth Activating Serum, and the Youth Activating BB Cream SPF 30, and I'll break down the info on each.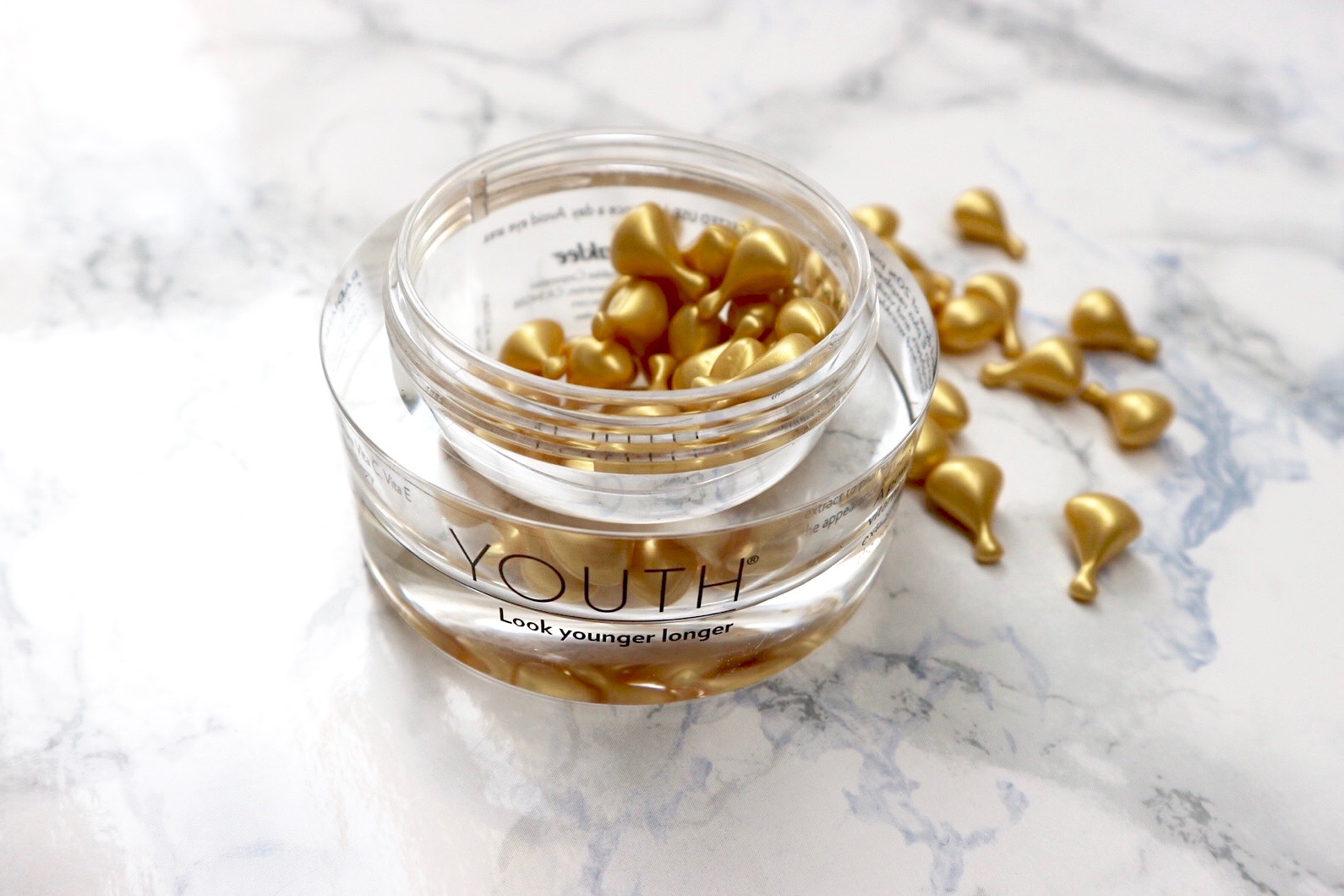 These are little gold capsules that contain 20% pure vitamin C, vitamin E, plus raspberry cell extract. The capsules themselves are plant based and biodegradable. These little guys are supposed to plump, brighten, and visibly reduce the appearance of lines and wrinkles. They reduce the appearance of age spots, smooth skin texture, and improve overall skin tone. That's a powerful capsule right there!
First Impressions: These feel so luxurious. Lots of product in these little guys. Absorbs very quickly, and didn't leave any unpleasant residue behind. No irritation either. I didn't feel like my skin was dried out by this product at all, which often happens to me.
This serum contains apple cell, lotus japonicus, and encapsulated vitamin A. It contains 10x the actives to renew, regenerate, and make your skin act younger. The vitamin A it contains is a retinol, so be sure to use sunscreen when using this product, and test it out on your skin every few days.
First Impressions: I love the packaging of this product with the twist up design. Also absorbed quickly into my skin, with no irritation at all. I didn't notice any flaking on my skin after using them, but I was sure to not use every day. I've been using this every 3rd day, and that seems to be perfect for my skin.
Youth Activating BB Cream SPF 30
This is a 5-in-1 beauty balm, containing mineral SPF 30. The 5 claims of this BB cream is that it will even, correct, hydrate, nourish, and protect.
First Impressions:  I was impressed by this BB cream. Definitely on the lighter coverage side, but did a great job evening out my skin tone. Didn't emphasis too much dryness on my skin, it did a little though, but I'm dealing with some seriously dry skin. It was a bit on the tacky side after applying, but a setting powder helped with that. Lasted for most of the day too. Only thing is that the shade range is pretty small, with only 4 shades in the line.
Overall, these products seem to have really great potential. I obviously can't speak yet of their anti-aging abilities, but I can keep you guys posted on my thoughts in a few weeks!